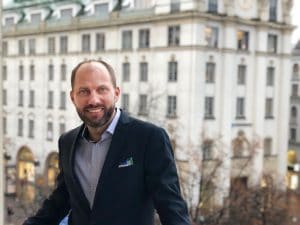 We are proud to announce that Fredrik Karlsson will join our Navigio team as Partner within Strategy & Organization during Spring 2020. Fredrik has a solid background covering both strategy consultancy from McKinsey as well as leading management positions in various industries. He has been part of the Management Team at Relacom, Academedia and now most recently at IP-Only.
"I'm truly excited about the opportunity to join the Navigio team and to become part of the company's successful journey onwards.  Navigio's unique market position to deliver integrated services devloping both people and organizations provides immense opportunities for both Navigio and all the clients we serve coming years. I believe my mixed background from several industries as well as professional services will help further develop Navigio's client service model and client portfolio"
We look forward to welcome Fredrik to the Navigio Team during the Spring!