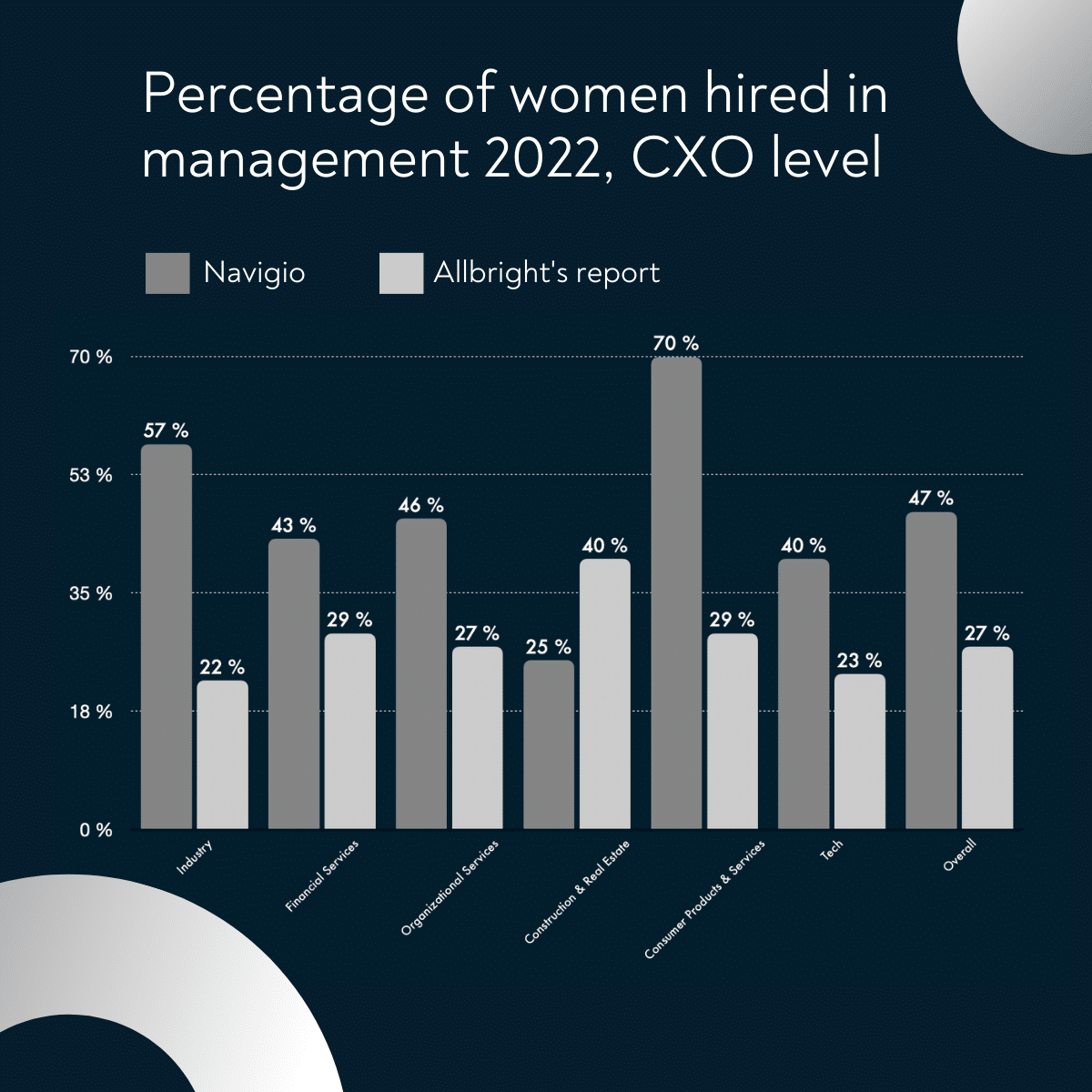 This Tuesday, DI highlighted a concerning trend: The Stockholm Stock Exchange has lost three of its top female CEOs in a short period of time. The development is particularly negative in larger companies, among the 135 large companies on the stock exchange, the percentage of female CEOs drops to just over 10 percent (Source: DI)
This is a trend that we at Navigio find hard to accept. During 2022, Navigio hired almost twice as many women in CXO roles for our clients (47%) compared to Allbright's comprehensive 2022 industry report on CXO-level representation (27%) (Source: Allbright)
Our approach is that we challenge what the role requires and find the most suitable person for this through our selection process. We utilize scientifically validated personality and aptitude assessments, combined with structured interviews, to provide our clients with a completely impartial and in-depth evaluation of candidates' competencies and potential. Additionally, we assess their capacity for growth and long-term success within their respective roles.   
We at Navigio firmly believe that our clients have been matched with the most suitable candidates to fulfill their unique needs and ambitions. We have confidence that these women will bring substantial value to our clients and their organizations.   
If we can make such strides, we are convinced that others can do the same.